Oral care is the most important part of the kid's routine which starts with toothpaste for kids. It is important that you develop a regular and rigorous oral care regime for the kid. Right from the time the kid starts teething you have to start cleaning the kids' gums with a silicone finger brush. Sometimes you may feel that getting only a good quality brush is essential. But, you must keep in mind that getting good quality toothpaste is also very important for oral care. 
There is a variety of toothpaste available at your nearest grocery store. But, which brand is legitimate and which is not, you may not know about it. Since, the product also comes in contact with your kid's mouth, as a parent one should try to look out for safer options. So, today let us go into detail about toothpaste for kids.
When is the right time to use toothpaste for kids?
You should start cleaning your baby's gums right from the beginning with the help of a soft cloth or a piece of moistened gauze and start brushing the baby's teeth as soon as the first teeth develop. You can use a soft finger toothbrush with a smear of pea-sized toothpaste. Most of us parents are concerned about using a fluoride toothpaste for kids. But, for the knowledge, it is recommended in the right proportions by the American dental Association.
What is the importance of using a fluoride toothpaste for kids?
Fluoride is a mineral that is found in water, soil, and air. Most of the water supplies contain fluoride in different concentrations. Fluoride in a proper concentration is very important for good oral hygiene and dental care. Here is the importance of fluoride. But, the fluoride levels depend on the source from where the water is provided to your locality. In many areas in the USA certain amount of fluoride is added to the water supply to maintain the correct level of fluoride for a healthy body. 
Here are the benefits of having fluoride in your water
It prevents the growth of tooth cavities
Strengthen the weekend tooth
Reverse enamel and gum decay
The growth of oral bacteria is slowed
The loss of minerals from tooth is also slowed
Fluoride containing toothpaste has more fluoride than the water supply. So, it is not meant to be swallowed.
Is fluoride toothpaste safe for babies, toddlers, and young children?
As soon as the baby's first teeth emerge, the American Dental Association suggests to use a small grain-sized amount of fluoride containing toothpaste which will increase to pea-sized amount when the child becomes three years of age. But, it is not to be swallowed, hence, it is important that you tilt the babies head in downward position a little so that, the froth of the toothpaste comes out of the mouth. If your baby swallows a little bit from the recommended amount of toothpaste, then there should not be any problem, and you do not need to panic. But, if the kid swallows more than you should contact the pediatrician or health care provider immediately. Slowly and gradually, children develop the ability to spit out at the age of 3 years or more.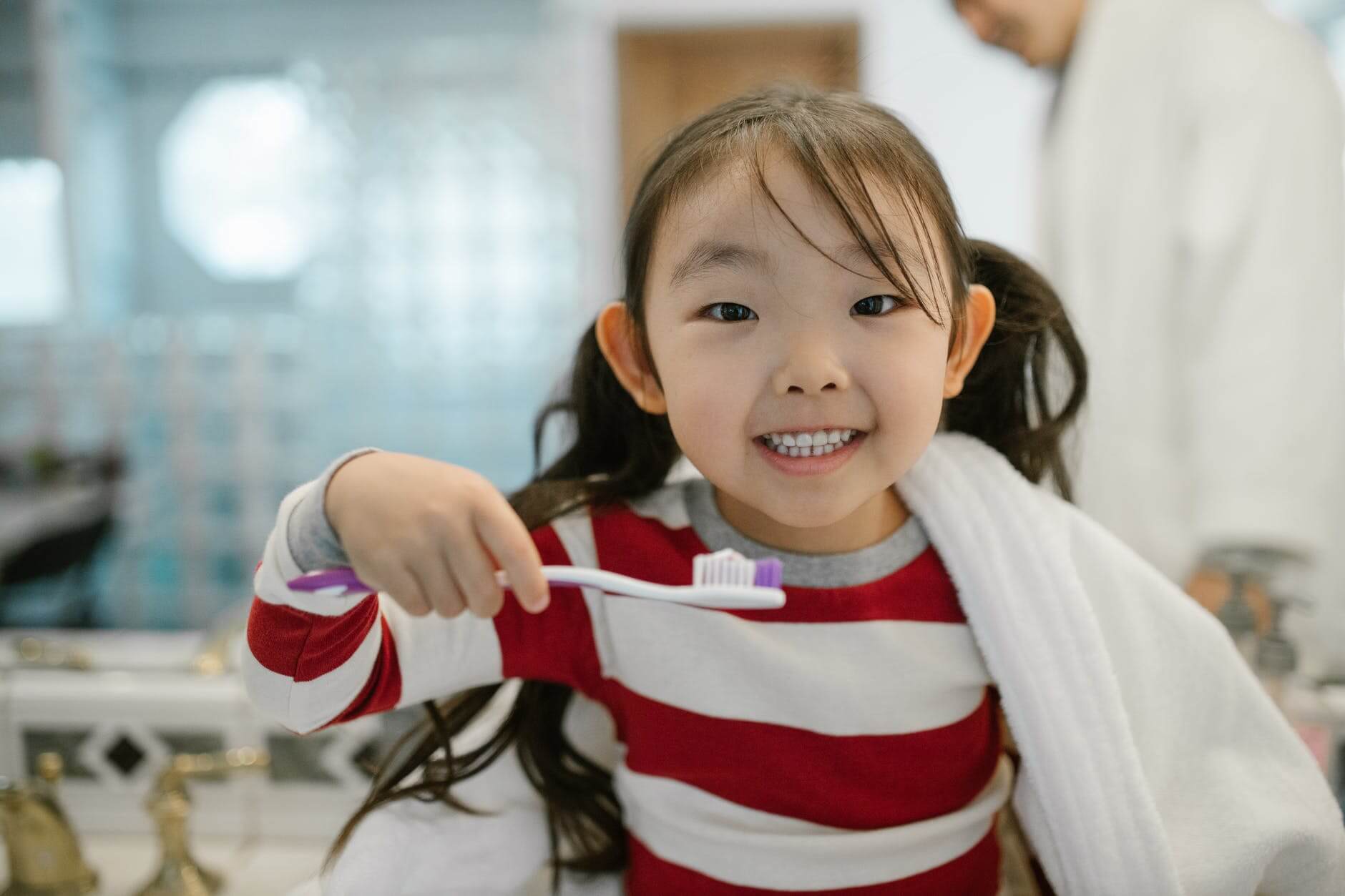 List of toothpaste for kids that we can use
Here is the list of toothpaste that are safe for your kid and you can use it without any stress or tension.
Tom's of Maine Natural Children Fluoride toothpaste
Colgate kids toothpaste with anticavity fluoride
Burts' bees for kids fluoride toothpaste
Crest kids' cavity protection toothpaste
Hello oral care kids' natural toothpaste
Tom's of Maine Natural Children Fluoride toothpaste
Sale

Colgate kids toothpaste with anticavity fluoride

Burts' bees for kids fluoride toothpaste

Crest kids' cavity protection toothpaste

Hello oral care kids natural toothpaste

So, this is all you want to know about using toothpaste for children that we wanted to share with you. If you know of something else please do let me know in the comments section below.
Last update on 2022-12-19 / Affiliate links / Images from Amazon Product Advertising API